Get information about the parks and green spaces of the city of Gatineau (Québec, Canada).
Find the nearest parks, and select parks based on their available installations.
Sort parks by sector, for a personalized experience.
If your favorite park is not in the list, tell us directly from within the application.
All data obtained under an Open Data initiative.
Screenshots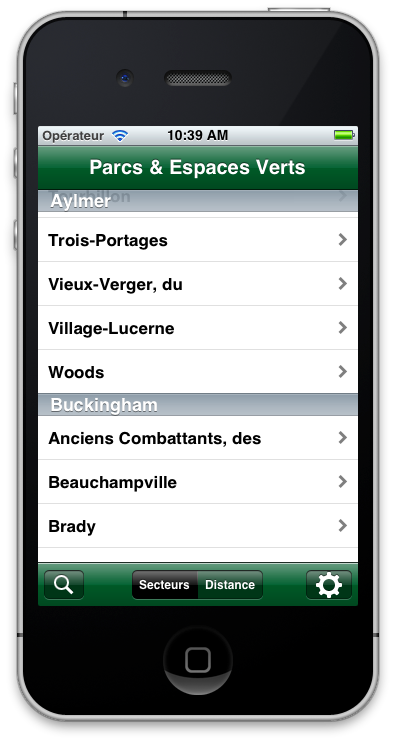 Frequently Asked Questions
See our Support page

Price: Free
Available for iPhone, iPod Touch and iPad.
Requires iOS 5.0
Questions? Email support@casgrain.com
Developer Weblog
My name is Philippe Casgrain and I wrote Parcs Gatineau. I occasionally blog about software development topics at developer.casgrain.com.
Copyright © Philippe Casgrain. All Rights Reserved.