Up-to-date bus schedules and maps for the Société de Transport de l'Outaouais.
This application contains schedules and maps for all the STO buses.
All the data is contained in the application and will self-update as the STO publishes new schedule information.
Designed for your iPhone or iPod Touch: no network is necessary to use it.
Save your favorite buses, maps and stops for easy access.
Screenshots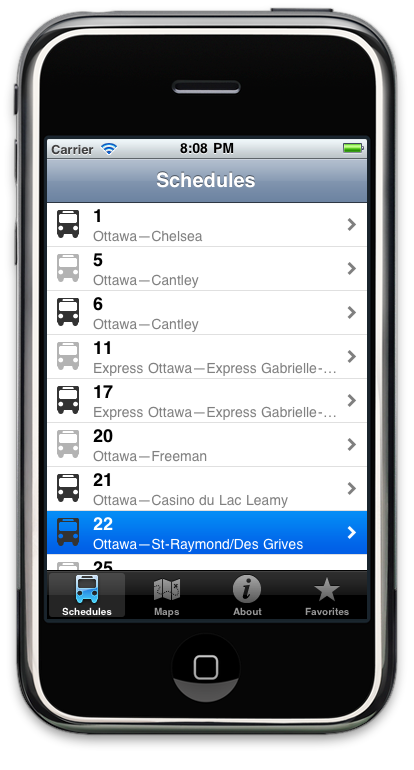 Frequently Asked Questions
See our Support page

Available for iPhone, iPod Touch and iPad.
Questions? Email support@casgrain.com
Developer Weblog
My name is Philippe Casgrain and I wrote STO Synchro. I occasionally blog about software development topics at developer.casgrain.com.
Copyright © Philippe Casgrain. All Rights Reserved.